Round Brack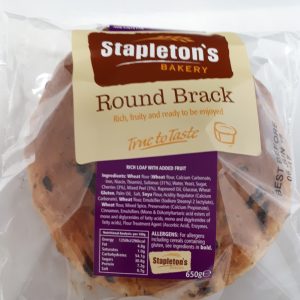 Stapleton's brack is a rich loaf with added fruit (sultanas and cherries). The loaf is round and weighs 650g.
Crusty Pan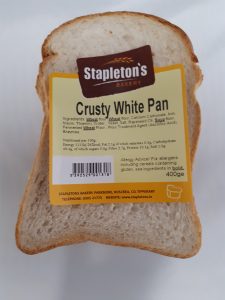 The Crusty Pan is baked for longer to ensure a distinctive crisp crust. The Crusty Pan is available in 400g and 800g in both White and Brown, both sliced and unsliced.
Barrells
Stapleton's offer 3 barrells: white, brown and multigrain. The sliced barrells come in 600g size in either a clear view bag or superview wrapper.